Welcome to the MedScape Online Learning Platform
Online learning represents the greatest revolution
in modern education.
Millions of students from around the world choose online programs or at least one course through an online platform. It has made a huge change and shift in the system and has opened up great opportunities for everyone who wants to learn something.
Online education, however, continues to be associated with stereotypes: people often think that online students are not smart enough for a traditional faculty or university, that they are lazy and do not get real" degrees." These claims discourage many people from online education, so they remaing stuck in a traditional education system that consumes a huge amount of money, nerves and time."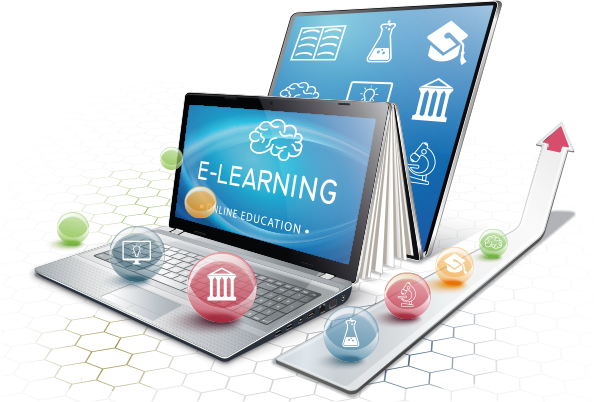 Let us show you the benefits of online education: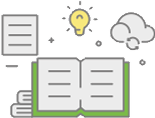 You can learn
anything you want!

Learn from the comfort
of your armchair!

Online education
looks great for further education of the individual!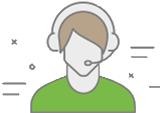 Self-styled learning
whenever you want!

Lower Charging Costs!
The Online Education Platform is one of the largest and most diverse bases of programs for professional development of all health workers and associates, as well as managers of all positions.
The platform is designed so that all health professionals and associates and managers will find a large number of online tests, professional meetings, courses, congresses and symposiums accredited by the Health Council of Serbia, with the aim of extending and/or renewing the license. All educational programs are distributed according to occupations and types of programs. More information about the program that interests you in the way it is used can be seen by clicking the name of the selected program.
You will receive a confirmation of the completed online program in PDF format at your e-mail address, immediately after completing the prescribed procedure and the evaluation questionnaire, while the paper form is sent by mail.
If you need additional help or information regarding the use of the program, you can call a customer service that works every day from 8:00 to 16:00, or contact us by e-mail:
We wish you a pleasant stay on our online platform!
Sincerely,
The MedScape Association Team
Customer testimonials
Medscape je odgovorio zahtevu potrebe savremene kontinuirane edukacije: brza i efikasna prijava koja obuhvata sve nivoe zdravstvenih radnika, uspešna realizacija, odlična tehnička podrška, plarforma oplemenjena inovacijama: baneri i bar kodovi za učitavanje on line edukacije. Doprinosi unapređenju stručnog i digitalnog usavršavanja zdravstvenih radnika a kompanijama u potpunosti odgovorio zahtevu.

_________
Ema Jovanović, Dipl ph
Marketing manager

Zelim da izrazim zadovoljstvo nasom saradnjom protekle 2018. godine.

Zahvaljujemo se na Vašoj predusretljivsti i proaktivnosti kao i ažurnosti nakon odrađenih on line testova od strane naših lekara, farmaceuta, stomatolaga kao i medicinskih sestara i tehničara.

Radujemo se nastavku naše saradnje i ove godine sa uverenjem da će sve ostati na visoko profesionalnom nivou kao i do sada.

_________
Milena Nikolic, Mr Ph
Marketing Manager

Izuzetno smo zadovoljni sa radom i svima bismo preporučili da ponove naše iskustvo!
Mogu posebno pohvaliti profesionalnost u radu, brzinu i fleksibilnost kakvu ne viđamo svakodnevno.

_________
Dr Sanda Popovac
Brand Manager

Mr farm. spec. Anita Agić
Brand Manager

Naša poslovna saradnja traje dugo, izgradili smo odnos pun poverenja.
Sve zahteve koje smo izneli pred Tim MedScapa, ispunili su vrlo profesionalno.
Tako da naša kompanija nastavlja i dalje uspešnu saradnju sa njima kao i do sada, jer tim koji je dobar se ne menja.

_________
Iva Batilović
Product manager PHA
Nelt

MedScape tim je u prvim mesecima saradnje pokazao da je odluka koju smo doneli bila jako dobra. Nakon višegodišnje saradnje, želim da istaknem da MedScape ima kredibilitet u pružanju usuga i da svaki zahtev i zadatak koji postavite ispred njih mogu da ispune i naravno pre roka, što je danas retko u poslovanju.
Brzina, fleksibilnost, kreativnost, a pre svega pouzdanost odlikuje ovaj Tim.
Takođe, želimo da istaknemo da nesebično sa nama dele svoje ideje i rad kako bi kompanija još više napredovala i imala benefit.

Hvala Timu još jednom, a nama želim da dugo godina još radimo zajedno i podižemo saradnju i razne projekte na još jednu lestvicu iznad.

_________
Mr ph Mirko Cerović
Brand manager
Evropa Lek Pharma d.o.o

Udruženje privatnih apotekara SPAS sarađuje sa Medscape već par godina. Kroz ovu saradnju uz potpuno razumevanje potreba farmaceuta I farmaceutskih tehničara, Medscape nam je obezbedio vrhunsku uslugu kroz modernu platformu, permentnu dostupnost podrške i uvek nove i aktuelne teme za naše članove. Takođe, Medcsape nam je velika podrška u organizaciji stručnih skupova SPASa uz angažman vrhunskih stručnjaka iz svih oblasti farmacije, medicine i menadžmenta.

_________
Snežana Milivojević
Udruženje SPAS Beograd

Posebno mi je zadovoljstvo saradnja sa vama, u brojnim situacijama ste se pokazali kao izuzetno efikasan partner u realizaciji svih postavljenih zahteva.

Vaša brzina ni u kom slučaju nije uticala na kvalitet usluge koju pružate, naprotiv, bez izuzetka ste na veoma visokom profesionalnom i stručnom nivou.

_________
Dr Tanja Senović
Product Manager
Galenika

"Na muci se poznaju junaci." Uprkos situaciji koja otežava poslovanje, ekipa MedScape pomaže nam da nađemo najbolje rešenje u radu. Dostupni u svakom trenutku i voljni za rad. Bravo #medscape

_________
Nataša Šarenac
Regional Coordinator
Adoc d.o.o

Saradnja sa MedScape udruženjem se može okarakterisati kao dinamična i proaktivna angažovanost celog njihovog tima. MedScape je partner koji prati, podržava i pruža najviši nivo profesionlanosti u cilju pravovremenog ostvarenja zajedničkog zadatka. Želja nam je da nastavimo saradnju u oblasti savremene kontinuirane edukacije.

_________
Mr ph Jelena Miladinovic
Executive Director
EMI Pharm doo

Beskrajno strpljenje, profesionalna i prijateljska podrška u pripremi, realizaciji i evaluaciji kontinuirane medicinske edukacije. MedScape je tim kome verujem i koji preporučujem.

_________
Marija Erić
Product Manager
Serbia, North Macedonia and Montenegro
BGP Products Switzerland GmbH

"Delikatan proces kontinuirane medicinske edukacije zdravstvenih radnika vidno je olaksan posredstvom profesionalnog tima MedScape-a.Dobrim poznavanjem procedura zdravstvenog edukativnog sistema Srbije,ali i naucne baze, Medscape cini ovaj vid edukacije dostupnijim i atraktivnijim na zadovoljstvo i inicijatora i krajnjih korisnika"

_________
Dr Dragana Mirković
Product Manager